You're Never Too Busy To Eat Healthier

Healthy,
High Protein
Nutritious,
Craft Ramen
All your protein, nutrients, and fiber. The ultimate noodle with bold, chef crafted flavors and nutritional density.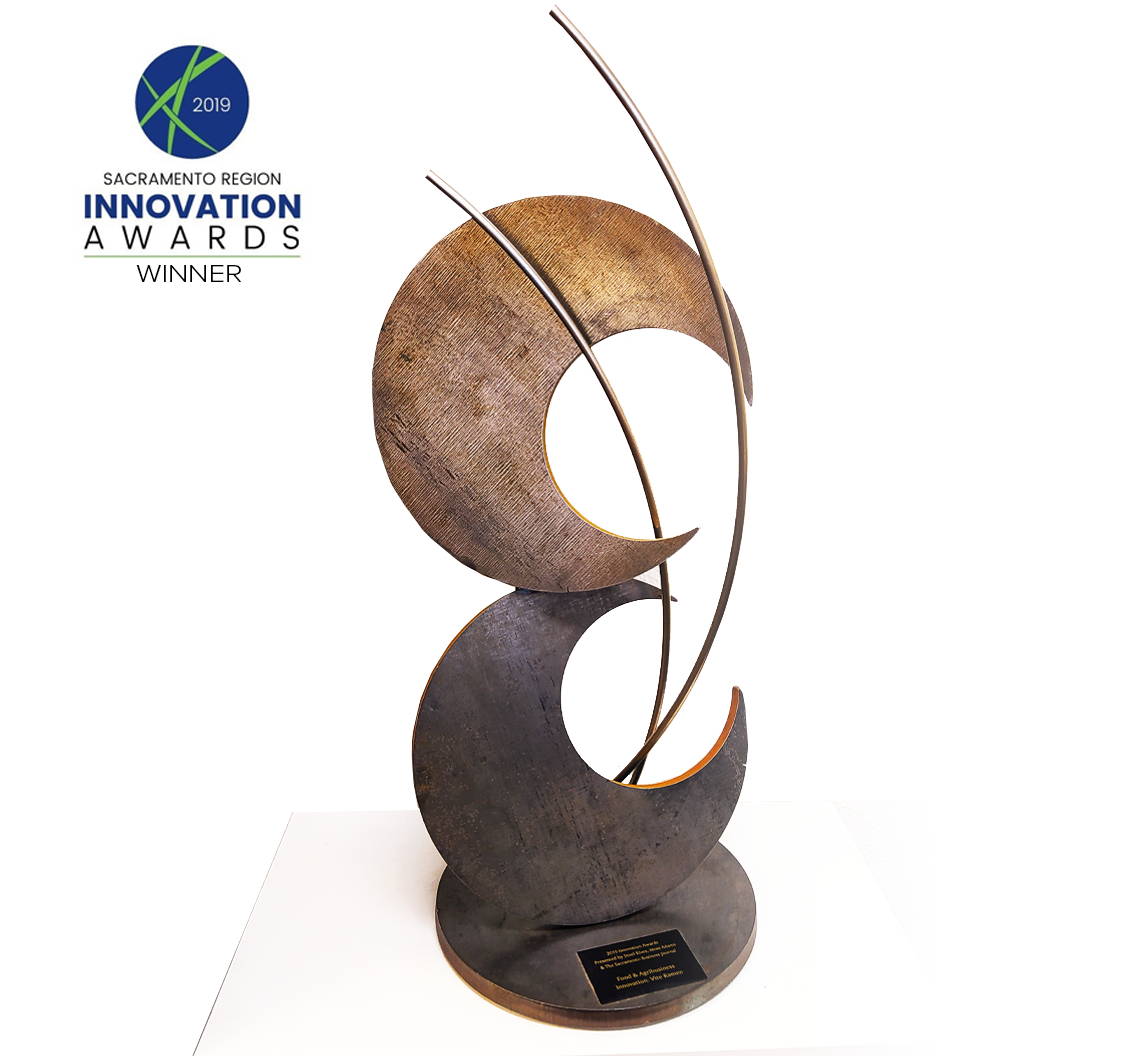 Award Winning Innovation

In Food & Agribusiness
It's not about profits. It's about people. We innovate and push the boundaries of what food can be, because we believe everyone deserves to be healthy.
Even on their worst days, even when their sensory issues peak, even when they're so busy they can barely take a bite.
Let's make food better, together.
Founded On

Michelin Star Experience
Skills earned through a gauntlet of excellence and dedication. We've cut our teeth with the best of the best, and have the scars to prove it.

Flavors crafted with conviction and passion.
More Nutrition for your money, for less than a fast food burger.
We believe that when you race to the bottom dollar, everyone loses.
We pay living wages, have no-questions-asked time off for mental health, and respect our employees time with our unique Work Hours Reservations System.
We believe in people over profits.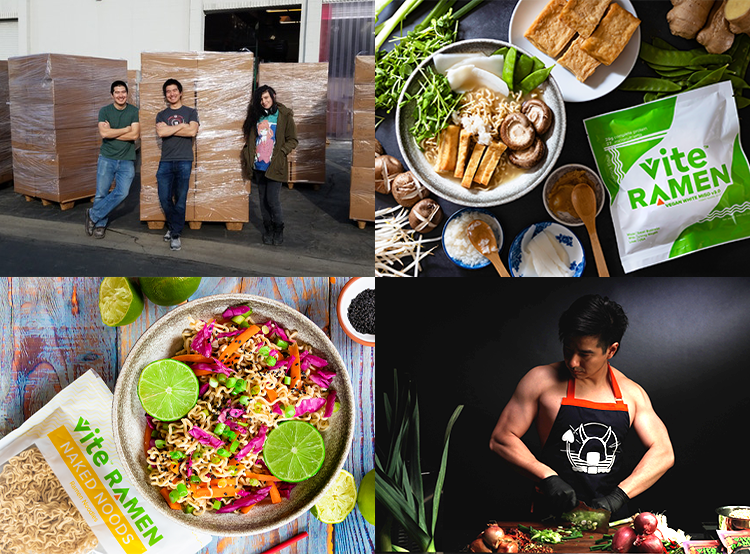 A complete meal's worth of nutrition, in one convenient 3 minute packet.
UP TO 31G COMPLETE PROTEIN IN EACH MEAL
High protein actually means high protein. Vite Ramen has more protein than a 4oz ribeye steak, and comes with complete amino acid profiles.
Up to 7g of prebiotic fiber, MCT oil and ALA omega-3 to help support you. Let us help you perform at your best.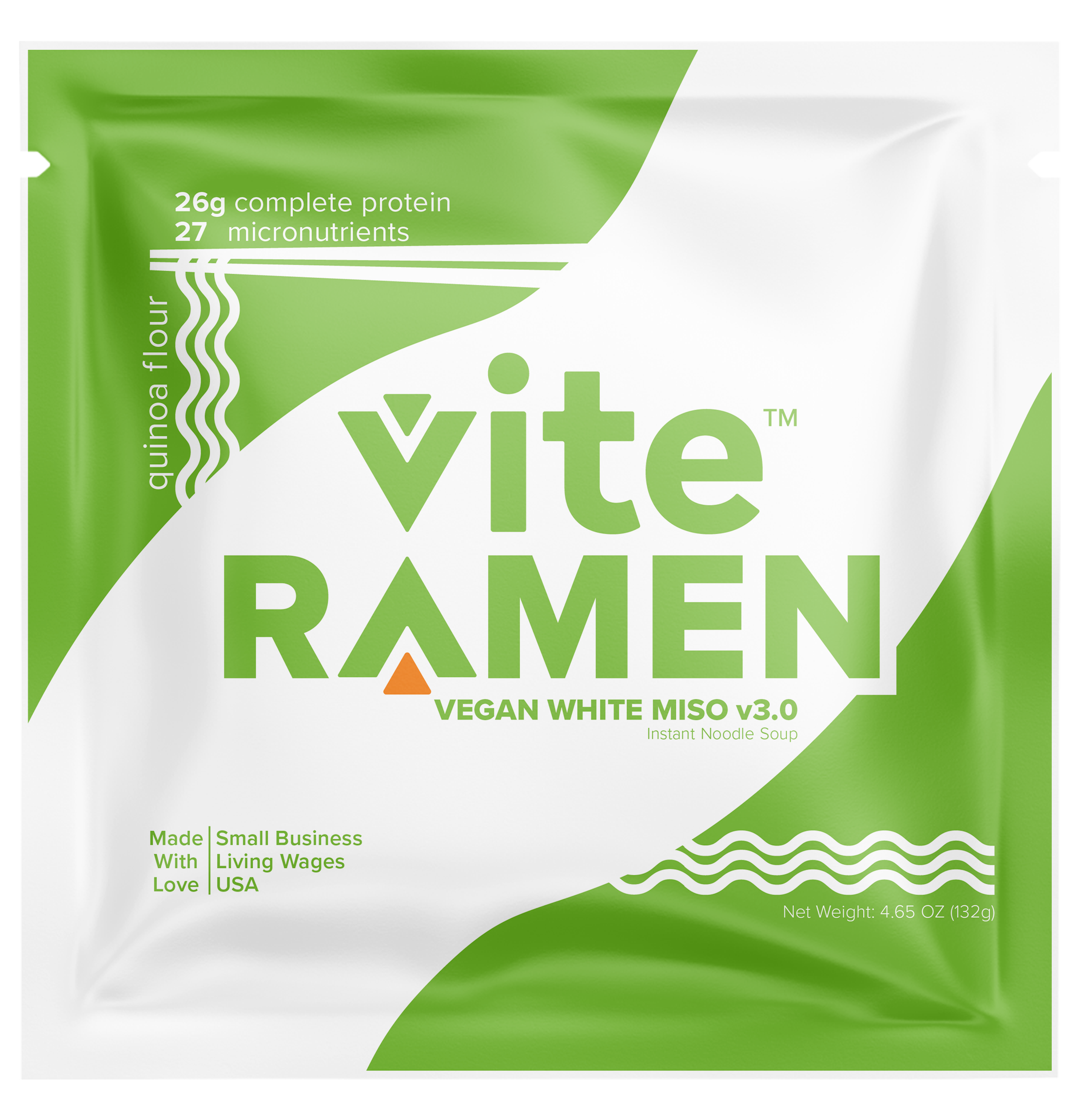 PROPRIETARY NOODTRIENT BLEND
Vite Ramen has 27 micronutrients in bioavailable forms, easily absorbed to power you through the day.
"As a Registered Dietitian Nutritionist, I love everything about it! For anyone wanting a quick, nutritious meal, this is the real deal."
-Joan S. Frank, M.S., R.D.

"These noodles have helped me out. I've been eating the hell out of those.... [Vite Ramen] was my favorite, for sure. I got a whole supply of those."
"Vite Ramen has accomplished a unique miracle in this range - real wholesome instant noodles - that are easy to prepare and delicious to consume. 5.0 out of 5.0 stars. "
-Hans Lienesch, The Ramen Rater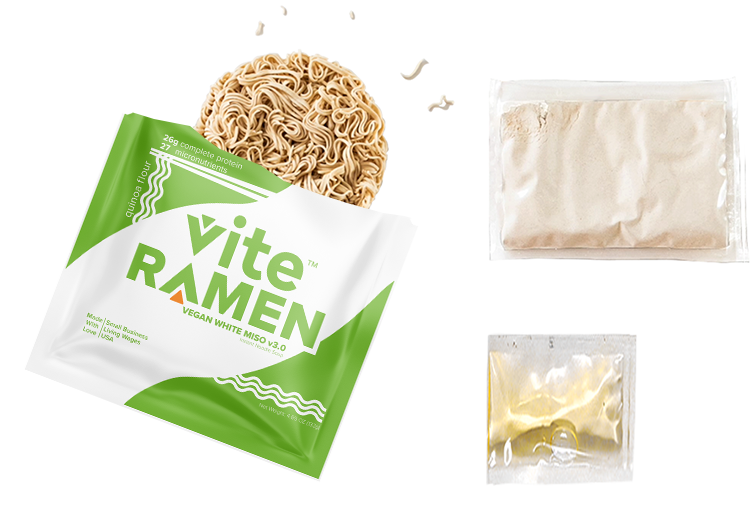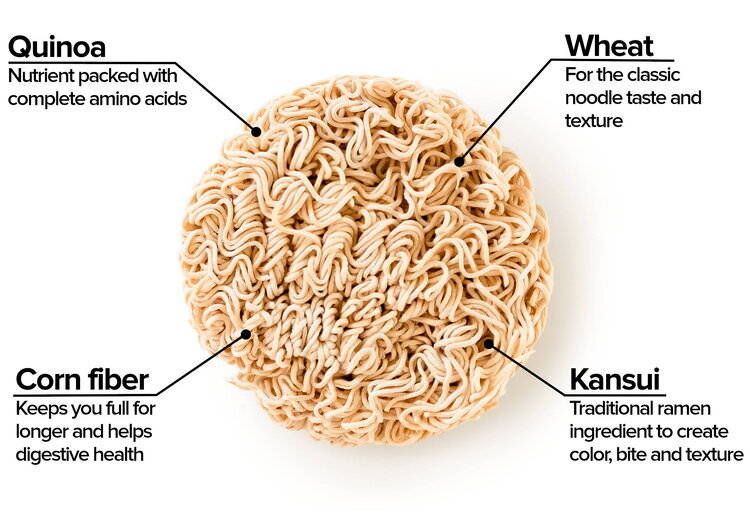 Want a peek
behind the scenes?
Check out the video below for an interview with the founder and CEO of Vite Ramen, Tim! We also write about food science, small business and more on our blog!