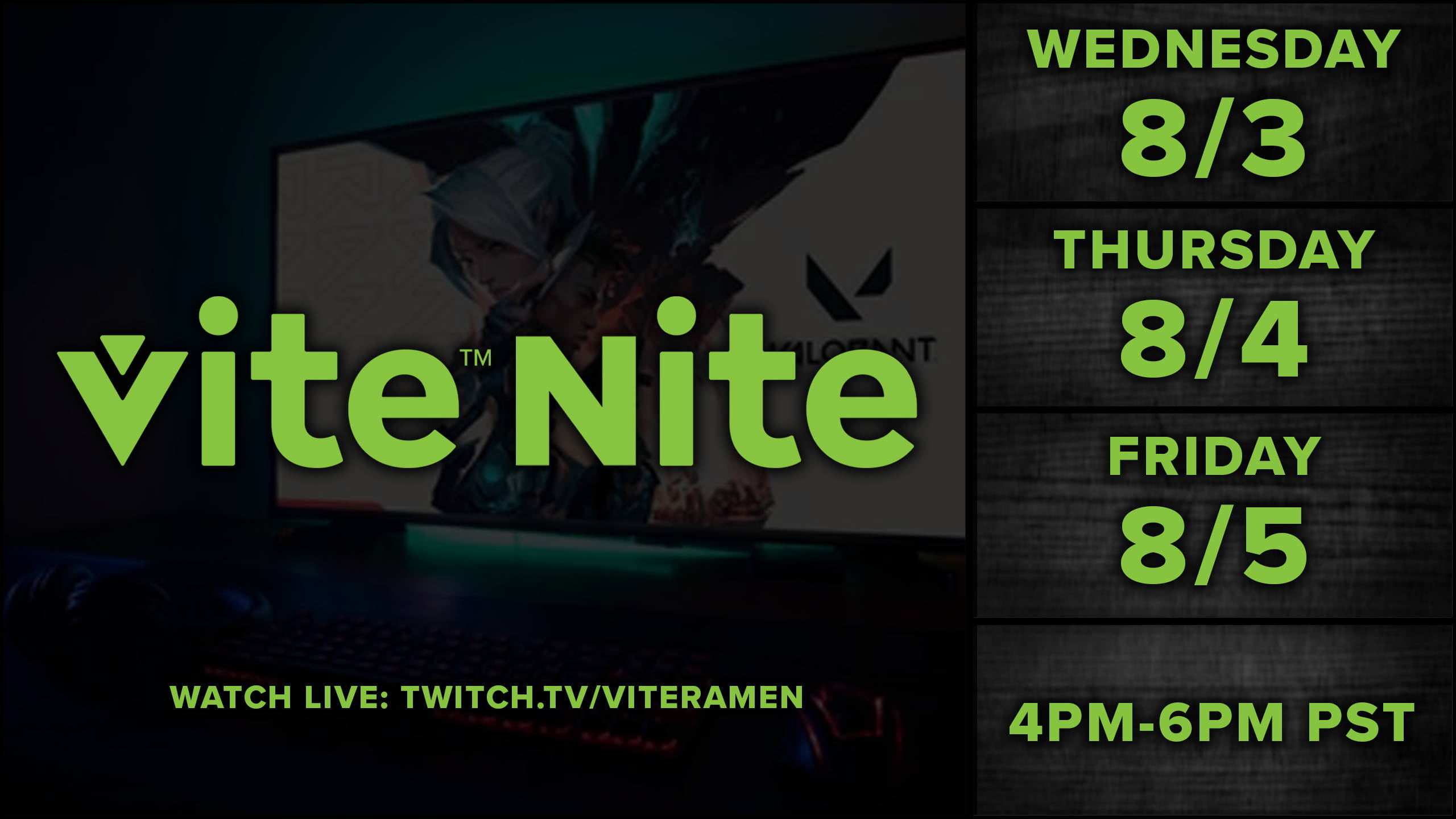 The 23rd rule of Vite Nite is, tell everyone about Vite Nite.
"What's rules 1-22?"
"Guess you'll have to show up to find out, wontcha"
Vite Nite is where the Vite Kitchens crew will be streaming their antics, whether it be games, cooking, or more on Twitch, over on https://twitch.tv/viteramen
Discount codes, giveaways, and other goodies will show up often in the streams, and we will have people from our community Discord playing with us as well!

Vite Nites will also often feature partners who play alongside us!
Schedules for future planned Vite Nite will be hosted here, and announced on Twitter!
Subscribe to our Youtube!

Highlight clips, VODs, compilations, and more will be uploaded here!