What's Going On With The Backorder? (You'll Still Get Your Noodles!)
So....we're backordered.

It's been an insane start of the year, with each month breaking records for us, but that comes with its own problems! High sales means a whole lot more inventory turnover. Catching up was tough, but we were well on the way, until….the whole coronavirus thing.
What does that mean for me?
Your orders will go out on a first come, first serve basis, and will be shipped out in waves. We'll be making the ramen in batches and shipping them out accordingly.
Here's a breakdown of the process from the time you order to shipment:
If you order after a wave has started production, your order will be one of the first to ship out for the next wave of orders.
For the duration of this special circumstance, we'll only be stocking our west coast fulfillment center. This means that east coast shipping costs will be temporarily increased because of this. We've had extremely inconsistent shipping across the country recently, including damaged noodle shipments, and it currently takes too long and is too great of a risk for us to split shipments to our east coast warehouse. It's a difficult decision for us to make, but it helps us maintain availability. Thanks for sticking with us for now!
Internally, not that much has changed. Being a food company, we already have strict policies to prevent the spread of disease. Giving our employees plenty of PTO encourages them to take time off rather than come in sick! However, we are taking extra precaution during this time period, and are encouraging employees to be proactive about taking time off.
As a result, that slows down production a bit, making it take longer than usual! We'll be keeping an eye on the situation and will shut down production for a while if needed. As always, we'll keep you up to date on any and all production updates.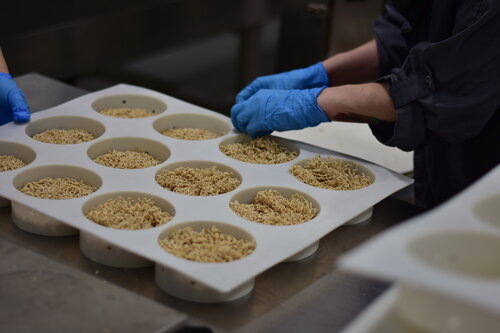 It's a rough time right now for everyone, so let's keep our chins up and keep on truckin'! Thank you all for keeping up with us, even when we've gotta deal with these unexpected circumstances.