We're using a new noodle brick for our Vite Ramen and Naked Noods! Well... sort of. We're using the same noodles found in our Vite Ramen GO.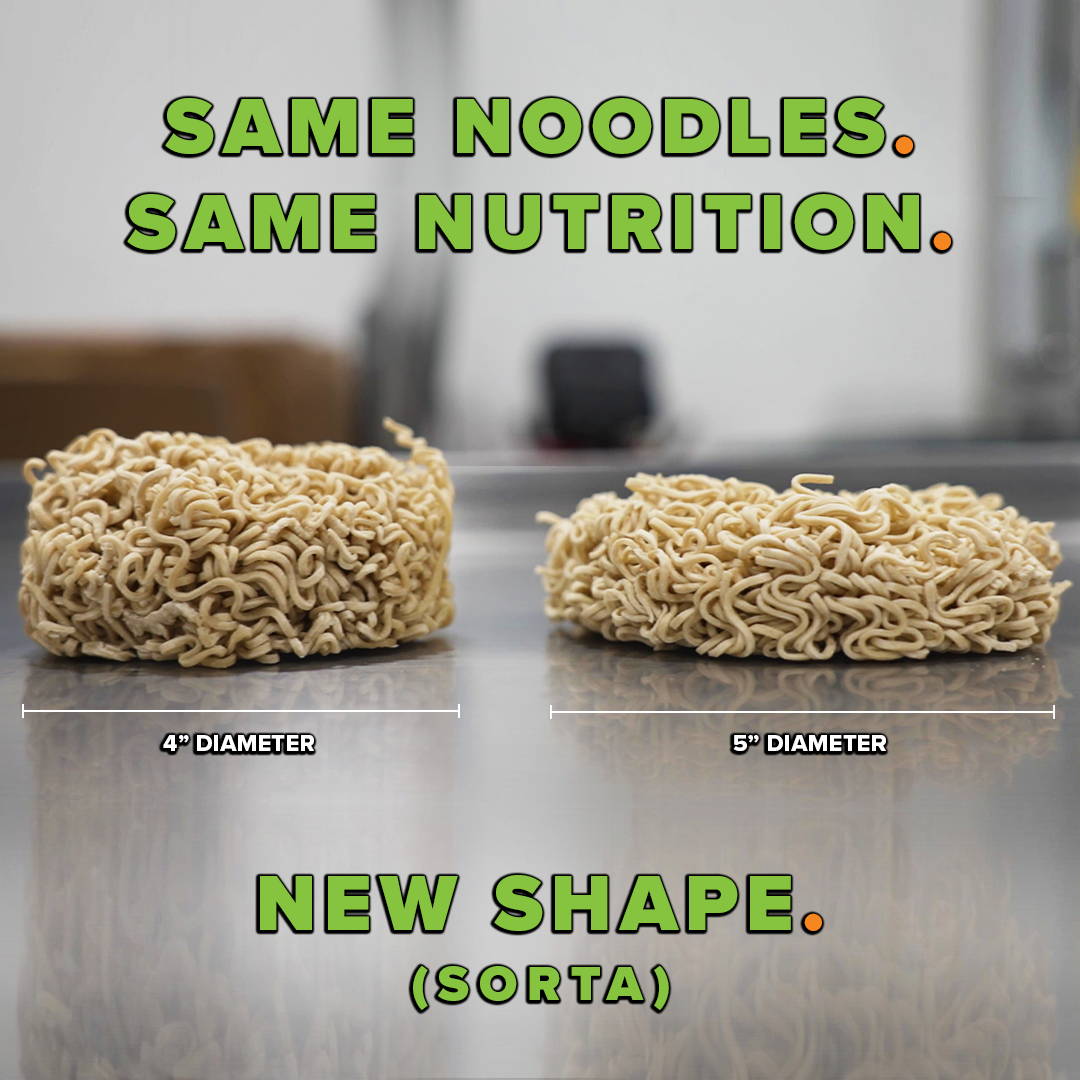 Long story short, some mail couriers haven't been too kind to our noodles which has led to absolutely destroyed noodles being delivered. The damages we've seen means no amount of bubble wrap would help.

The solution we've found - VRGO noodles are denser and sturdier. The noodles hold together better and that's what we'll be using for Naked Noods and Vite Ramen!
Same noodles, same nutrition, different shape, hopefully less crumbling.
Want to watch the video instead? Watch the video below 👇