The Story of Our Rootin' Tootin' Parachutin' Mom!
Hi, Tim and Tom here! For those who don't know, we're twins, and with Mother's Day coming up, we want to take the opportunity to celebrate an honorary member of Vite Kitchens and tell her story: our mom, the original entrepreneur of the family!Our mom's story is the story of the American Dream - growing up during a famine in Shandong, moving to the US with us and working hard to start a business: her own Montessori preschool!
She's a woman of many talents - she can knit, give haircuts, raise chickens, parachute (yeah, seriously!), keeps an incredible garden, and of course, cooks the best food in the world! More importantly, she taught us values: working hard, always trying to learn, not to be afraid to fail, and most importantly, being kind to others.
Our parents were our biggest cheerleaders when we started, and we were incredibly lucky to have a parent we could ask for help; her experience with her own entrepreneurial journey helped inspire us, and she was always someone we could turn to for advice and support.
Our mom's childhood was difficult, to say the least, but she was always optimistic. She told us about growing up in rural Shandong at the time - there was a nationwide famine, with very little to eat. On some occasions, her mom had so little to eat that she couldn't breastfeed any more - so they resorted to soaking buns in water and having her suck out what little nutrition she could from them. When she grew teeth, those buns were most of what she had to eat - yam buns that were small, blackened to keep longer, tasteless and hard as a rock. During winter, they had to preserve whatever they managed to grow during the warmer months, but it wasn't always successful. My mom still remembers cutting chunks of mold off their food so they could eat the rest.
She was still a happy kid despite everything!
But importantly, she emphasizes that it was still a happy childhood, playing with friends and still being able to be a kid. She would still look forward to Lunar New Year, where her dad would come back from serving in the navy and bring treats, and every family was rationed portions of meat and grains. She learned that there's happiness even in difficult moments, to look forward to better times ahead, and to always find the silver lining and humor when things aren't going great.
She also learned to be self-sufficient and value learning for learning's sake. I already listed some of the things above….so here's some picture evidence!
She knitted these matching sweaters for us as toddlers.
This is pretty much our mom's favorite picture
She raises chickens too! They lay some really great eggs and they sometimes get Naked Noods scraps
as part of their feed!
Yes, she really did parachute….in middle school! There was an athletic program that offered students with high physical education scores to learn to parachute off a tower (seen on in the background of the group photo, bottom middle). This program is also where she met our dad for the first time!
She did extremely well, and even got the opportunity to do drops out of a plane, which was an incredible privilege! She even tried out for a professional parachuting team, but didn't quite make it.
This is something she's really proud of: her incredible garden!
We have fruits and veggies of all kinds - passionfruit, guava, cherimoya, peaches, lantern fruit and more. Her hatred of squirrels has multiplied tenfold since.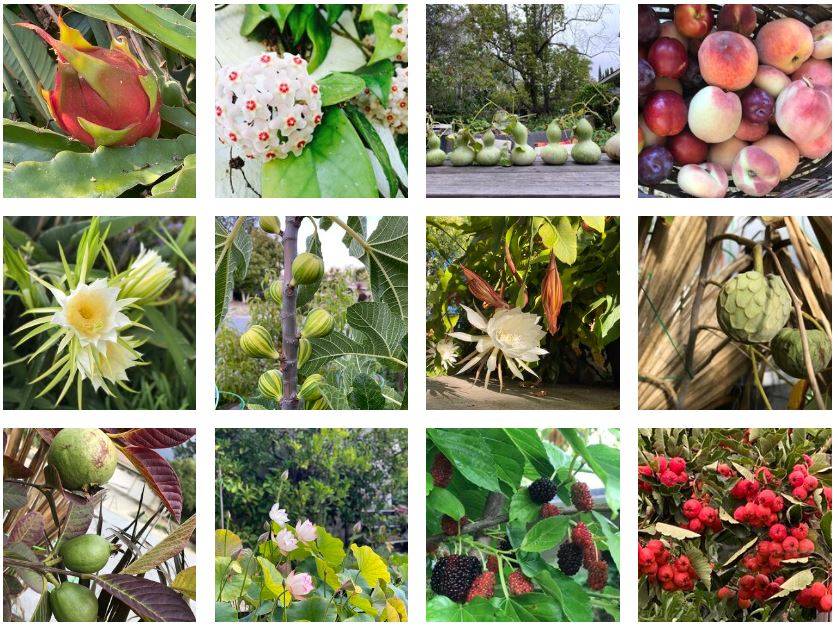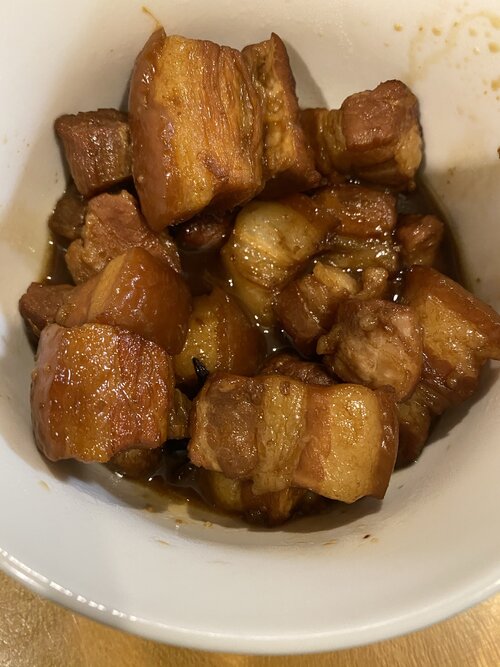 And of course, she cooks the most amazing food!
Coming to the US was a new challenge for our mom - she and our dad left us temporarily with family and moved over first to make a stable life here. She had to quickly adapt to a new language and culture, taking on odd jobs to make ends meet. Her adaptability and resilience paid off. After working as everything from a waitress at a teppanyaki restaurant to making leather belts to babysitting, she and my dad earned enough to bring us over at the age of 3 years old.
This car was so broken, the only way to get in was to crawl in through the back. It looked like my dad was breaking into the car every time.
She eventually embraced her love of teaching, and after moving to California, began taking classes at the local community college and Montessori training. She described it as one of the hardest things she's ever done, often studying until 2-3AM in the morning - then having to get up at 7AM to drive an hour through rush hour traffic to get to her classes before coming back to take care of two stubborn twins!
After dabbling in a daycare/afterschool, it was time to take the big leap - she found a business partner and decided to start a Montessori preschool!
It was hard work - Tim and I still remember her staying late while starting the school, preparing lesson plans, fixing things up, putting together new toys or play structures for the kids. She was determined to learn as much of it as she could, and seeing her work through those nights helped us understand the amount of endless determination and work ethic that goes into running a business.
At the same time, while she was determined to make her preschool successful, she also let us know that it was ok if it didn't work out. That sometimes you try your hardest, but you're still not successful, and that's nothing to be ashamed of. It would be a lesson that both Tim and I would experience time and time again, through school (we barely graduated high school - but that's a story for a different time) and through starting Vite Ramen.
The whole family at the Vite Ramen facility right as it was finished and ready to go!
So as you can imagine, when we came up with this crazy idea to start a nutritious instant ramen company, she was 100% into it! Even if we encountered difficulties, even if things were rough - she would always be there to help us with advice, encouragement, and a whole lot of home cooked food. She helped us navigate the paperwork to start a business, mediated between Tim and I when we had disagreements, and supported us in every way she could.
So happy Mother's Day to the amazing woman who went through so much, learned everything she could, and supported us at every opportunity - and to all the amazing mothers out there doing all they can for their kids too!
— Tom and Tim